Affricates - Evaluate and Treat the Various Sibilants
Course Objectives:
At the end of the session participants will be able to:
Know to how to evaluate and treat the various sibilants.
Know how to use correctly produced phonemes to elicit misproduced phonemes.
Write measurable goals and objectives.
Identify and implement 3 elicitation techniques.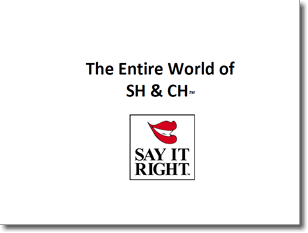 Download it for free today!
Helpful Links
Free Training for Affricates